Personal Training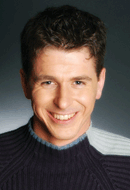 The Health Clinic's expert exercise specialist John Shirley provides individually tailored therapeutic exercise programs for Dr Mouton's patients. John is a highly accomplished, and experienced strength and conditioning coach, personal trainer and sports massage therapist. He has an extensive background in each of these areas having certified with the world-renowned National Strength & Conditioning Association, the Poliquin International Certification Program, the Raworth International College of Complementary Therapies and the C.H.E.K Institute of 'Corrective Holistic Exercise Kinesiology'.
Trains Adults and Older Children
Language: English
John has positioned himself at the forefront of the UK fitness-training arena since establishing his personal training company 'Kinetic Personal Training' in late 2005, receiving glowing endorsements from his clients in both the national television and sporting magazine media. Clients have come to him in every shape, size and ability from all walks of life and he has worked extensively with elite-level athletes in a variety of sports - including professional footballers, Olympic squad snowboarders, international track and field athletes, international junior hockey players and climbers, racing drivers, rugby players, rowers and endurance athletes.
A graduate from the university of Edinburgh, John actually began his career as a practicing Veterinary Surgeon! His decision to change career direction was driven by a change in desire to work instead within a health and fitness performance based field - a natural progression he considers following his formative years as a competitive athlete and national junior (Shukokai) Karate champion. He has found the career transition to be immensely enjoyable, and his enthusiasm is always reflected in his dedication, skills and attention to detail with his clients.
John has a very keen interest in functional medicine and remains committed to being at the cutting-edge of developments in the sphere of exercise, health and sport therapies. His individually tailored holistic approach to exercise therapy perfectly complements Dr Mouton's treatment programs.
Registration and memberships:
BVM&S, CSCS, DipRAW (Distinction), ART®, PICP L2, CHEK L1, MRCVS.
For more details of John's work, visit www.johnshirley.co.uk