Dr Georges MOUTON MD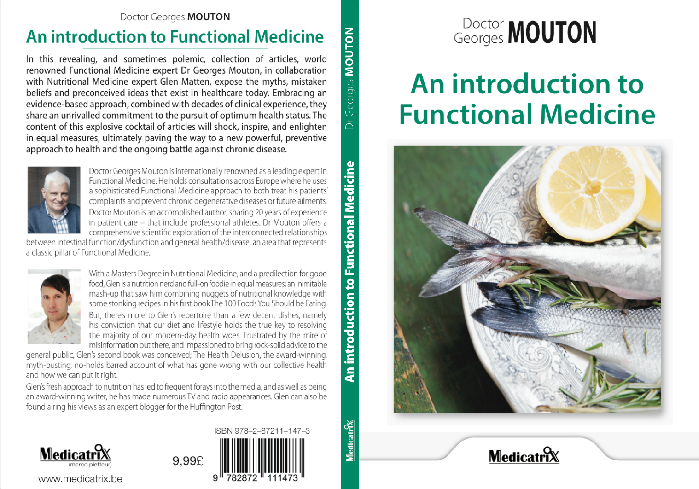 In this revealing, and sometimes polemic, collection of articles, world renowned Functional Medicine expert Dr Georges Mouton, in collaboration with Nutritional Medicine expert Glen Matten, expose the myths, mistaken beliefs and preconceived ideas that exist in healthcare today. Embracing an evidence-based approach, combined with decades of clinical experience, they share an unrivalled commitment to the pursuit of optimum health status. The content of this explosive cocktail of articles will shock, inspire, and enlighten in equal measures, ultimately paving the way to a new powerful, preventive approach to health and the ongoing battle against chronic disease.
Glen MATTEN MSc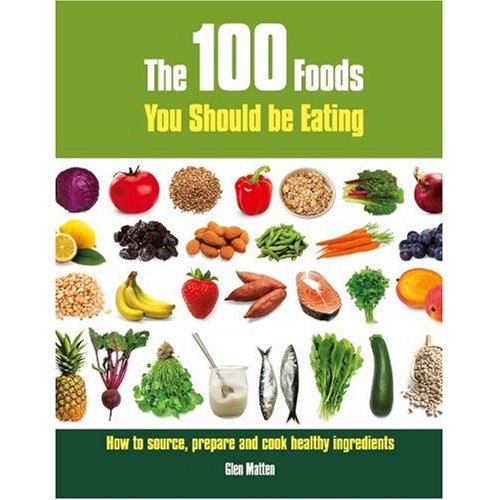 This book has been written with one thing in mind: to make us think differently about the food we buy and eat. New diets appear all the time with promises of drastic weight loss and better health while the supermarket shelves are full of products that have bits put in, bits taken out, 'healthy' ranges, low-fat alternatives and fortified foods – not to mention exotic new 'health' ingredients (goji berry, anyone?).
The fact is that eating good nutritious food doesn't have to be this complicated. This book is a straight-talking take on the best way to buy, prepare and cook the best ingredients – and it really is easy. Each of the 100 foods covers all the information you need, including what it is, health benefits, the best way to buy, cook and store it and a simple recipe or serving suggestion. Organised into eight chapters that reflect the way we eat (Breakfast, On-the-go, Lunch, Store Cupboard, Fine Dining, Lazy Cooking, Tipples, Desserts & Treats) the book is fantastically easy to use and includes photographs of recipes as well as ingredients. 
Packed full of recipes, information and guidance, this is a book for anyone who wants to take a simpler approach to health and good food.
Glen MATTEN MSc and Aidan GOGGINS MSc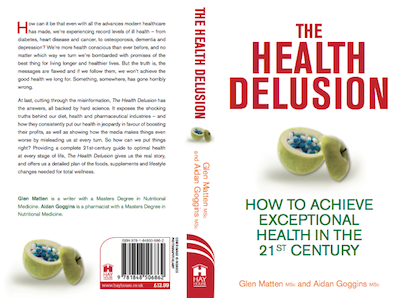 The Health Delusion is the award-winning, myth-busting, no-holds barred account of what has gone wrong with our collective health and how we can put it right.
How can it be that even with all the advances modern healthcare has made, we're experiencing record levels of ill health - from diabetes, heart disease and cancer, to osteoporosis, dementia and depression? We're more health conscious than ever before, and no matter which way we turn we're bombarded with promises of the best thing for living longer and healthier lives. But the truth is, the messages are flawed and if we follow them, we won't achieve the good health we long for. Something, somewhere, has gone horribly wrong.
At last, cutting through the misinformation, The Health Delusion has the answers, all backed by hard science. It exposes the shocking truths behind our diet, health and pharmaceutical industries - and how they consistently put our health in jeopardy in favour of boosting their profits, as well as showing how the media makes things even worse by misleading us at every turn. So how can we put things right? Providing a complete 21st-century guide to optimal health at every stage of life, The Health Delusion gives us the real story, and offers us a detailed plan of the foods, supplements and lifestyle changes needed for total wellness.
Winner of the Tony Thistlethwaite Award for best consumer health book by the Medical Journalist's Association.