Functional Medicine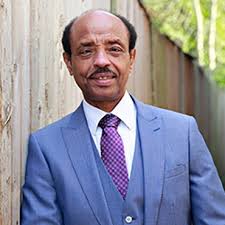 THE MEDICAL ART PRACTISE
Dr Sharief Ibrahim is an internationally recognised consultant physician & Functional Medicine practitioner based in London Harley Street & Weybridge, Surrey.
He is a fully trained Functional Medicine practitioner with 40 years' experience in medicine — 27 years of which were in the NHS as a consultant physician.
Dr Sharief has had the privilege to work with over 50,000 hospital patients with chronic health conditions such as hypertension, diabetes, heart disease, asthma, thyroid disease, arthritis and other health condition relating to the brain, bone and gut.
Originally graduated from Khartoum Medical School in Sudan in 1980, he pursued a career in general medicine in the UK, gaining the Membership of the Royal College of Physicians (MRCP) of London in 1996. After five years of higher medical training at Guy's, St Thomas's and Kings College Hospitals he achieved consultant status (CCST) in 2003 with dual accreditation in both general and geriatric medicine.
Dr Sharief was awarded the Fellowship of the Royal College of Physicians (FRCP) of Glasgow in 2008.
He continued to work as a consultant physician in the NHS in Ipswich, Dundee, Edinburgh, King's College and East Kent hospitals, managing stable chronic diseases and those presenting as acute medical emergencies such as heart attack, stroke, arthritis, liver, kidney and heart failure.
Following a significant personal health crisis Dr Sharief looked to develop his medical model further and discovered Functional Medicine (FM) – the 21st-century solution to chronic diseases. It resolves the root cause of chronic illness and corrects lifestyle to restore body function rather than just prescribing drugs to deal with symptoms. He spent three years, completing full training in Functional Medicine in the US and completed the IFMCP certification.
After 27 years in the NHS, Dr Sharief left and set up The Vitality Clinic, based in Weybridge, Surrey and Harley Street in London.
The inspiration for The Vitality Clinic
Over 20 years ago, working long hours in the NHS, my health declined due to poor diet, high stress levels and inadequate sleep. I was overweight, I had arthritis, and I could not walk half a mile down the road to the train station. Following emergency surgery, I ended up in my intensive care unit, as the most severe patient. Despite being a doctor, I did not know how to bring myself back to health. So I decided to take control and turn my health around and rethink the way I worked.
Fast forward to the present day: I'm now in my 60s and I've reduced my waist size by 6 inches (from 38" to 32"), I've also completed over 120 marathons. I have never been in better health.
To book an appointment, you can send us an email to [email protected]
Patient Satisfaction Survey :